Weight Loss Reviews
At Parkhurst Chiropractic we love when patients share with us their feedback and comments of their weight loss journey. Please read our patient testimonials below to see what other people have achieved through their weigh tloss management.
Share your stories too! Click here to send us your feedback.
For more information or to schedule an appointment call or email us today.

Fully Believe in the Power of Contour Light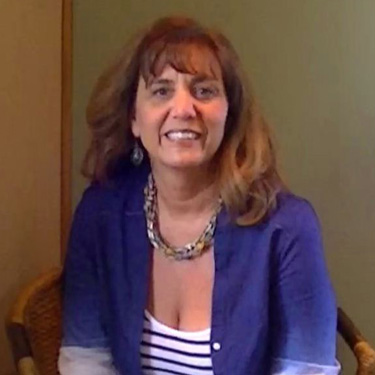 I used the contouring machine 3 times a week for a month. After the first week I noticed my clothing was getting loose. At the halfway point I had lost 11 inches from my arms, thighs, hips and waist. I kept with the regimen of using the machines, following the exercise, supplement and food diary as I awaited my final result. After my final visit I was down 18 inches! I needed new clothing because all my clothes were sagging and in most cases, huge!
The contour light offered me: 1) a wonderful relaxing outlet—I believe that the light produced a "feel good" sensation in the body; 2) the light smoothed my skin which became baby soft and firm; 3) those ugly fat dimples were reduced, many completely disappeared; 4) small blood vessels that had once shown on my skin disappeared or faded; 5) I had sustained an injury to the thigh and it left a ping pong ball sized lump of minerals and blood under the skin. My MD said it would take 6 months to be reabsorbed into my body. That lump completely disappeared within 5 weeks. When I had a recheck as his office, he was amazed; 6) there were no side effects from this machine, only positive results and the best part was that it was completely non-invasive.
If someone had told me that it could be this easy to reshape my figure I would have been skeptical at the least. However, I am here to say that the results I experienced exceeded my expectations. Having tried mud wraps, seaweed body wraps and creams in the past and spending hundreds of dollars only to find the results temporary, or just disappointing, I had every reason to doubt this would work. Yet, today I can confidently say, I fully believe in the power of contour light and the results it produces. I would recommend it to anyone desiring a change in their shape and willing to follow the protocols. It's been well worth it! Happy health!"
– Chris M.  (Loss of 18 inches)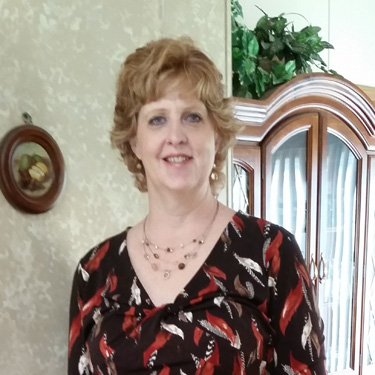 Recommend This Program
I had been feeling tired and sluggish for several years and over that time had been putting on the pounds. I didn't feel like doing much besides going to work and coming home just to sit all evening. My mind and body were exhausted. I didn't feel like cooking at all and my diet was terrible.
I knew as the new year approached I had to get serious about losing weight and eating better. I am a patient of Dr. Karla's and received information about the Contour Light Program. I went and checked it out and thought I'd like to try it.
Shortly after I started the program I did an 11-day cleanse which helped eliminate my cravings for all the bad things I had been eating. My coach Lori has been amazing through this program! She has been an encouragement to me and educated me about proper food choices and planning my meals. She also taught me the importance of exercise and has given me a lot of tips on different things I can do. The supplements along with the healthy diet and exercise make me feel like a new person! I recommend this program for anyone who wants to lose weight and feel better.
Throughout this program I lost 14 lbs and 16.5 inches and I feel amazing.
– Carla B.
Gained Strength & Flexibility
My overall experience was great. Not only did I lose 10 inches and 12 lbs, I gained strength, flexibility, and toned my muscles. By doing the Contour Light and power vibe, it only made me want to work harder on my own. The Contour Light is 25 minutes of relaxation. It's easy and you don't feel that anything is happening. But it really is working on breaking your fat cells.
After your laser light treatment, you get a good 10 minutes workout on the Power Vibe. This machine I call my miracle machine. I was coming off having knee surgery and the power vibe actually strengthened my knees to the point of no pain anymore. Not even does my arthritis hurt. Power Vibe was very challenging but I got great results and feel great.
Meeting with Lori and discussing any issue you may be having is very beneficial. She will help you with your diet, meal planning and even help motivate you to do extra workouts on your own.
Overall this was a great experience and I'm looking forward to continued results with the knowledge I've gained.
– Jeanne W. (Lost 10″ & 12 lbs.)
Losing Inches Feels Awesome!
"I knew I needed to get in better shape and lose some weight. I really didn't feel well. I was sluggish and even had difficulty breathing at times during various activity. The Contour Light was exciting to think it was actually targeting my fat cells and it was so relaxing. The Power Vibe helped greatly improve my flexibility and the Bike with Oxygen helped improve my cardio fitness.
I also did the 11-day cleanse. I felt I needed to detox and this was a great way to do it. It was easy. I wasn't hungry and the schedule was set up well and made me feel much better.
Losing over 10lbs was great but losing the inches feels so awesome!
The coaching I received from Lori was awesome. She helped me figure out foods to eat or not to eat, helped me with recipes or meal ideas and gave lots of encouragement. She also helped with exercising, especially things I can do at home for cardio and strengthening. I did this program before getting married and knew I looked better and felt great for the ceremony. Thank you Lori and Parkhurst Chiropractic and Lakeshore Wellness Center for this awesome opportunity.
– Colleen B. (Loss of 10 pounds.)

Parkhurst Chiropractic Reviews | (616) 392-9500