Sports Injury Care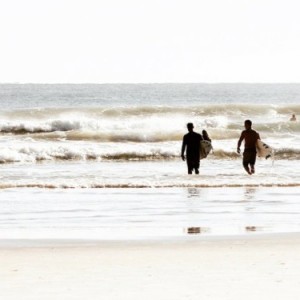 No matter the age or level, if you lead an active lifestyle, then you know sports injuries are part of the game. If you get injured see a Certified Chiropractic Sports Physician (CCSP); treating sports injuries is one of the many services of our practice. Sports injuries in particular, often require prompt treatment and ongoing therapy, depending on the severity of the injury.
Each sport and fitness activity presents its own particular type of sports injury due to the kind of field or court and the physical motions of the players. Football players often experience concussions, and injuries to knees, ankles, Achilles tendons, and toes, as well as fingers and wrists because of the direct contact inherent to the sport.
Basketball players most commonly suffer injuries to ankles, knees, and their lower and upper backs because they often shift direction quickly and play on hardwood floors. Soccer players and runners often suffer similar types of injuries, such as groin strains, and injuries to their legs (shin splints, hamstring strains), ankles, and Achilles tendons because of the endurance required for these activities. Swimmers most often experience injuries to their shoulders because of the repetitive nature of the various types of strokes.
Providing Personalized Care to Address Many Conditions
At our sports medicine center, we treat people of all ages from Holland, Zeeland, Hamilton, Grand Haven, Saugatuck, Douglas and surrounding West Michigan communities. You will receive the attention and care you need, personalized to your specific injury or injuries.
We have the ability and the tools to get you back in the game. Our highly qualified chiropractors share a commitment to provide you with the best care for your sports injuries. We can help you navigate the options presented for the best outcomes. We want you to find relief in the shortest possible time.
Our doctor-directed program utilizes the National Academy of Sports Medicine (NASM) testing and protocols including the latest technology used by professional athletes. We provide one-on-one training to give you a personalized approach to your healing and training.
Treatments Including
Chiropractic care
Cold laser therapy
E-Stim
Home exercise program
Kinesiology taping
Manual therapy
One-on-one training
Ultrasound
Whole body vibration
Conditions Rehabilitated
Ankle and foot pain
Back and neck pain
Carpal tunnel
Plantar fasciitis
Return to sports – rehab
Sacroiliac joint dysfunction
Shoulder, elbow and wrist pain
Sprains and strains
What makes Parkhurst Chiropractic different is that we are with you every step of the way. We will provide you options, care and treatment in the office as well as a home exercise program and tools to continue your treatment plan.
Ready to Get Started
If you'd like to get back in the game after being sidelined from your favorite sport, contact us today to schedule an appointment and consultation!
CONTACT US »

Sports Chiropractic Holland, Zeeland, Ottawa County MI | (616) 392-9500