Parkhurst Chiropractic Reviews
What Our Patients Say
At Parkhurst Chiropractic we love when patients share with us their feedback and comments after chiropractic care. Please read our patient testimonials below to see what other people have achieved through their tailored treatment plans with us.
Share your stories too! Click here to send us your feedback so that we can help to spread the word about the benefits of natural Parkhurst Chiropractic care.
For more information or to schedule an appointment call or email us today.

Freddy Krueger, Guinness Book of World Record Breaker at Waterski Fly Distant Jumping. Freddy broke the record on Saturday, August 8th, 2015 in Grand Rapids, MI.
"I injured my right ankle during a test run for a world record attempt on water skies. I saw Parkhurst Chiropractic that evening. I had 8 treatments in 4 days to get me back on the water and flying! I felt like I was getting better every day! Not only did they get me back on the water, but at a world record level. Setting the World Ski Fly record at 312 feet would never have been possible without you!"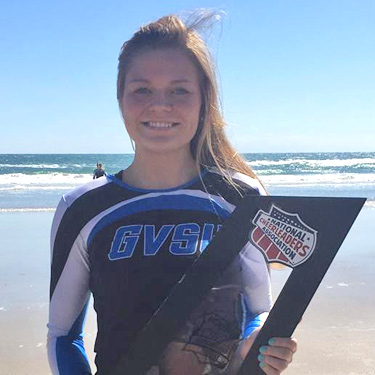 Competitive Cheer Injuries
"I was a competitive cheerleader for 7 years straight, and with that come a lot of injury, just as it would with any other sport. The doctors were so knowledgeable; through the adjustments and all of the different rehabilitation services it never took me long to get back on the mat and flipping like there was never anything wrong. All of the doctors are so skilled that even if your doctor is out of the office it is easy to try a new one. I've been adjusted by every single doctor there and have yet to be disappointed."
-Killian R. Competitive Cheer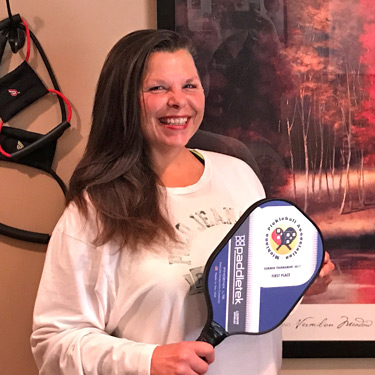 Low Back & Neck Pain
"I sought out treatment from Parkhurst for low back and cervical conditions. Massage Therapy plus the full scope of chiropractic care keeps me flexible and able to play pickleball. I feel relief right after my adjustments and soft tissue work by the doctor. If it were not for my chiropractic care I would not be able to play pickleball and continue to improve my game. Parkhurst is a family that really cares about your total health and it's patients."
-Lisa R. 1st Place Winner Michiana Pickleball Summer Tournament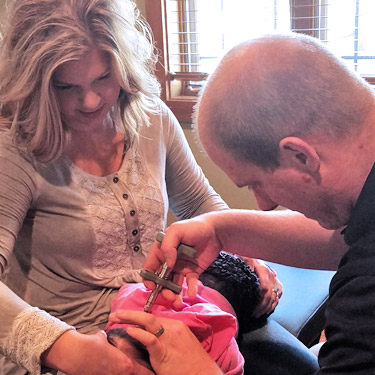 Torticollis
Olivia's mom knew something was going on with Olivia because her neck was tipped to the right side when she was in her car seat and bouncy seat. When she came to our office, Dr. Brian diagnosed her with torticollis. This can be a relatively common symptom in newborns and older infants that can be treated with chiropractic care.
"I noticed a difference from the first adjustment! Her neck is now straight and can keep growing that way! Parkhurst Chiropractic has great doctors and great staff!"
-Olivia's Mom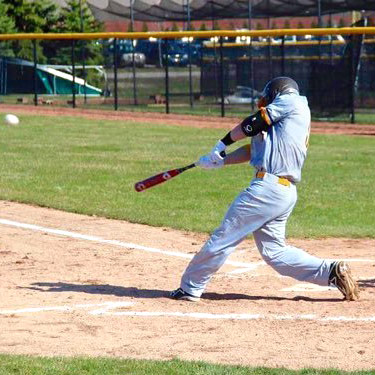 Chronic Injury
"Due to continued involvement in athletics and the high demand that multiple sports athletes have, I was plagued by chronic injury throughout my High School career. The Doctors and Therapists at Parkhurst Chiropractic enabled me to work through those injuries and continue excelling at a level of high performance during and throughout my prep seasons. I anticipate ongoing treatment from the staff at Parkhurst throughout my collegiate career at well."
-Caleb V. Zeeland East Standout/ Grand Rapids Community College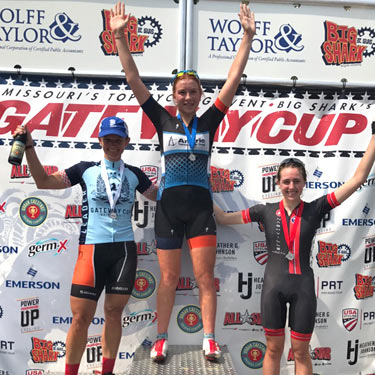 Competitive Cycling
Summer's Dad travels all over the country for her cycling competitions. He said "Thanks for all your help in keeping her in top form!!!"
-?Summer G. Competitive Cycling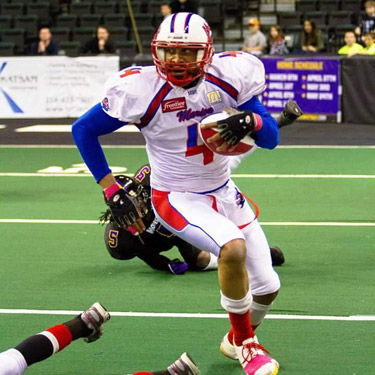 Football Injuries
"I'm a professional Defensive Back Arena Football player, for the Kentucky Nightmare; a veteran in the indoor arena football circuit for 6 years. Dr Matt and the Parkhurst staff are helping me further my career as I'm getting up in age at 34 years old. Suffering from lower back pain and hip injuries withheld me from my full potential this past season. Parkhurst Chiropractic treatments and programs are next to none while they're getting me ready to suit back up in 2017 with the Muskegon Michigan Ironmen."
-Alain L. Arena Football – Kentucky Nightmare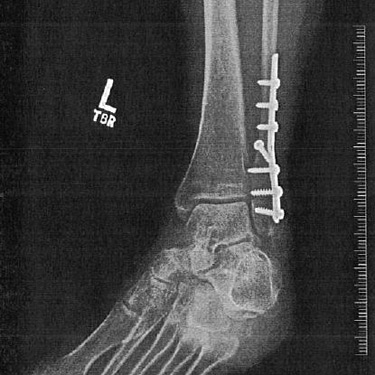 Foot & Ankle Pain Relief
"I broke a fibula bone by my ankle which required surgery. If affected the mobility of my ankle and foot. I had physical therapy for 7 weeks. It was as successful as that type of therapy could be. Dr. Brian's protocol included regular adjustments along with whole body vibration therapy and laser treatments. The swelling was eliminated and I gained the mobility of my foot and ankle. I noticed improvements after the first treatment! Without the adjustments and laser treatments I would still be limping due to the limited mobility and pain. I am now walking 3 or more miles at a time without any swelling or pain! Don't quit the treatments after a few visits. Allow as many treatments that the doctors feel are required. You won't be sorry!"
-Sally K. Broken Fibula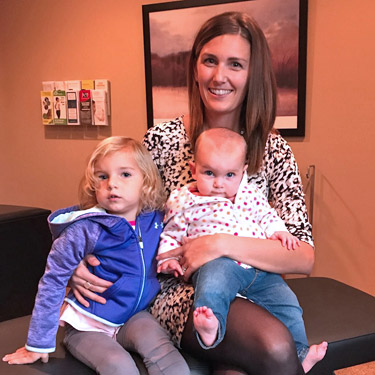 Infant Torticollis
"My 6 month old daughter had a very visible forward and side tilt to her neck (torticollis). I kept thinking she would outgrow it but it just kept getting worse. Dr. Brian was so great and so attentive to our infant. After only 3 weeks of adjustments and laser there is no more tilt. Her head is now positioned perfectly straight. I couldn't be happier with the care we received at Parkhurst Chiropractic"
-Kylie's Mom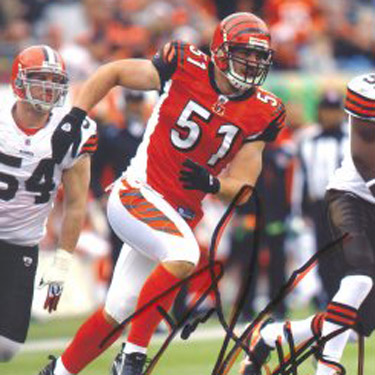 Football Injuries
"I sustained injuries from the 2010 football season and was suffering with this condition for about 3 months. I had sought other treatment but never received full relief. ??Dr. Brian has been a lot of help. He listens to me and does a good job at treating my symptoms. I felt relief almost immediately with some of the issues.?? Everyone at Parkhurst has been very friendly and helpful throughout the time that I have gone there."
-Dan Skuta – Cincinnati Bengals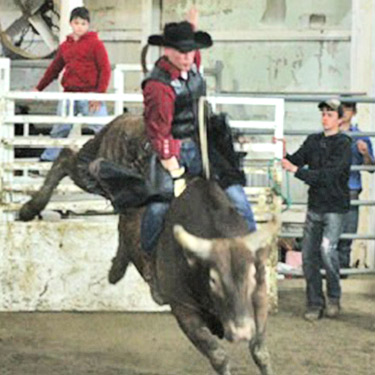 Low Back Pain
"I sought treatment at Parkhurst Chiropractic for a torn groin and pain in my lower back after suffering with it for 3 month.??They used chiropractic adjustments, laser, rapid release, taping & power vibe to help expedite my healing and decrease my bruising. In a matter of weeks I was training and back on horses. In only a couple of months I was back to riding bulls.?? I am absolutely a success story because I'm back riding bulls and feeling better than I ever have been! I'm super excited for this next rodeo season! Big thanks to Dr. Russell and Parkhurst Sports Performance and Rehabilitation!"
-Steve D, Bull Rider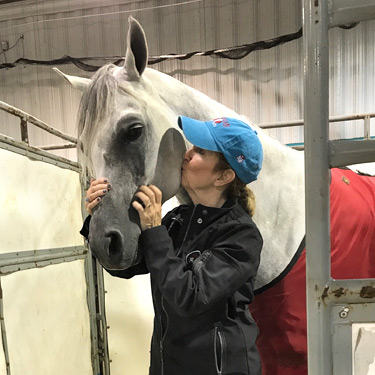 Back Pain
Barb said, "I was unable to ride for a year with back pain. Dr. Brian enabled me to ride again using adjustments, rapid release, taping, laser and decompression. It has been a process but in a year's time I've gone from being physically unable to ride to being totally pain free. Dr. Brian helped me, at age 65, to compete in Arabian Western Pleasure Select rider at the Canadian Nationals and receive TOP TEN! I've also been educated in preventing relapses by stretching and strength training with Shannon B."
-??Barb C, TOP 10 IN CANADIAN NATIONAL ARABIAN & HALF ARABIAN HORSE SHOW

Reviews | (616) 392-9500